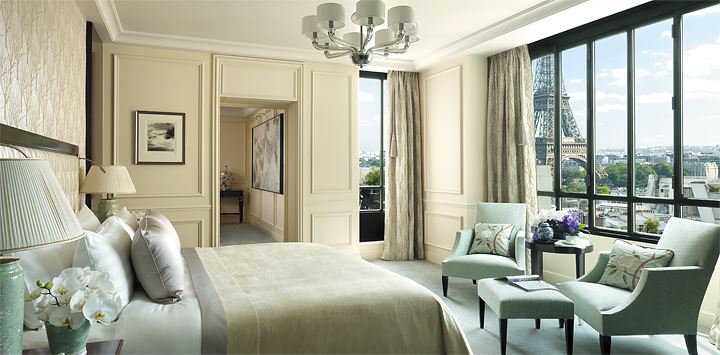 As you know these days I am in Paris.
I would like to tell you about
the Shangri la hotel in Paris.
"Shangri-La Hotels and Resorts

is a Hong Kong based company that runs the "Shangri-La", "

Kerry

" and "

Traders

" brands of

hotels

and these five-star lodgings can be found across Asia, Middle East, North America, Oceania and Europe."
It opened two years ago. As I was working as a commercial I went there to sell some service. I must say I was really impressed by the design, the furniture, the decoration.
It is certainly one of the most beautiful and romantic luxury hotel in Paris.
Recently many luxury asian and chinese hotel opened in Paris and in France.
The goal is to attract the wealthy Chinese tourists.
In order to be number one Shangri la recruited the best staff in the hotel industry: star Chef, best managers...
Also they invest a lot on the design and decoration.
Another incredible selling point: the hotel was the home of Napoleon Bonaparte GrandNephew
What I appreciate is the casualness of the staff as compared to the Ritz or Crillon... Here the staff talks to you in a casual and relax way. It makes you feel well: at home! (I wish)
It is like in a dream.
I am still waiting for a rich Chinese lover to invit me there ah ah