All the Chinese people I know love rillettes.
I am talking about Pork rillettes.
Still rillettes can be offered under various forms: duck, thuna...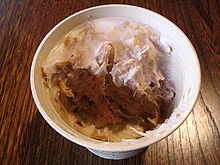 The problem is to know how Chinese people can eat rillettes.
In fact, i France we eat rillettes together with bread, butter, toasts. It can be more complicated to do this China.
My wife use rillettes together with Chinese noddle soup or bean curd and Chinese mushroom soup. It gives a special taste: a "french taste".
It is also possible to use rillettes in different dishes such as hachis parmentier, or fry them with breadcrumbs and served with salad.